The Cascina Orlandi has 4 rooms for two, three or four beds located in the two farms.
The rooms of the Cascina Orlandi are furnished with taste and simplicity. The pool, solarium, cellar and garden complete the structure. In addition, the company has a vegetable garden and a vineyard cultivated in Grignolino and Barbera.
Camera Rosmarino, Camera Salvia, Camera Alloro, Camera Timo, Camera Maggiorana.
Minimum stay: 1 night
Camera Alloro
Room 20mq (2+2 beds)
2 guests
Room only: 90,00€
Bed and breakfast: 100,00€
Half board: 140,00€
2+1/2 extra guests
Room only: 105,00€/120,00€
Bed and breakfast: 120,00€/140,00€
Half board: 180,00€/220,00€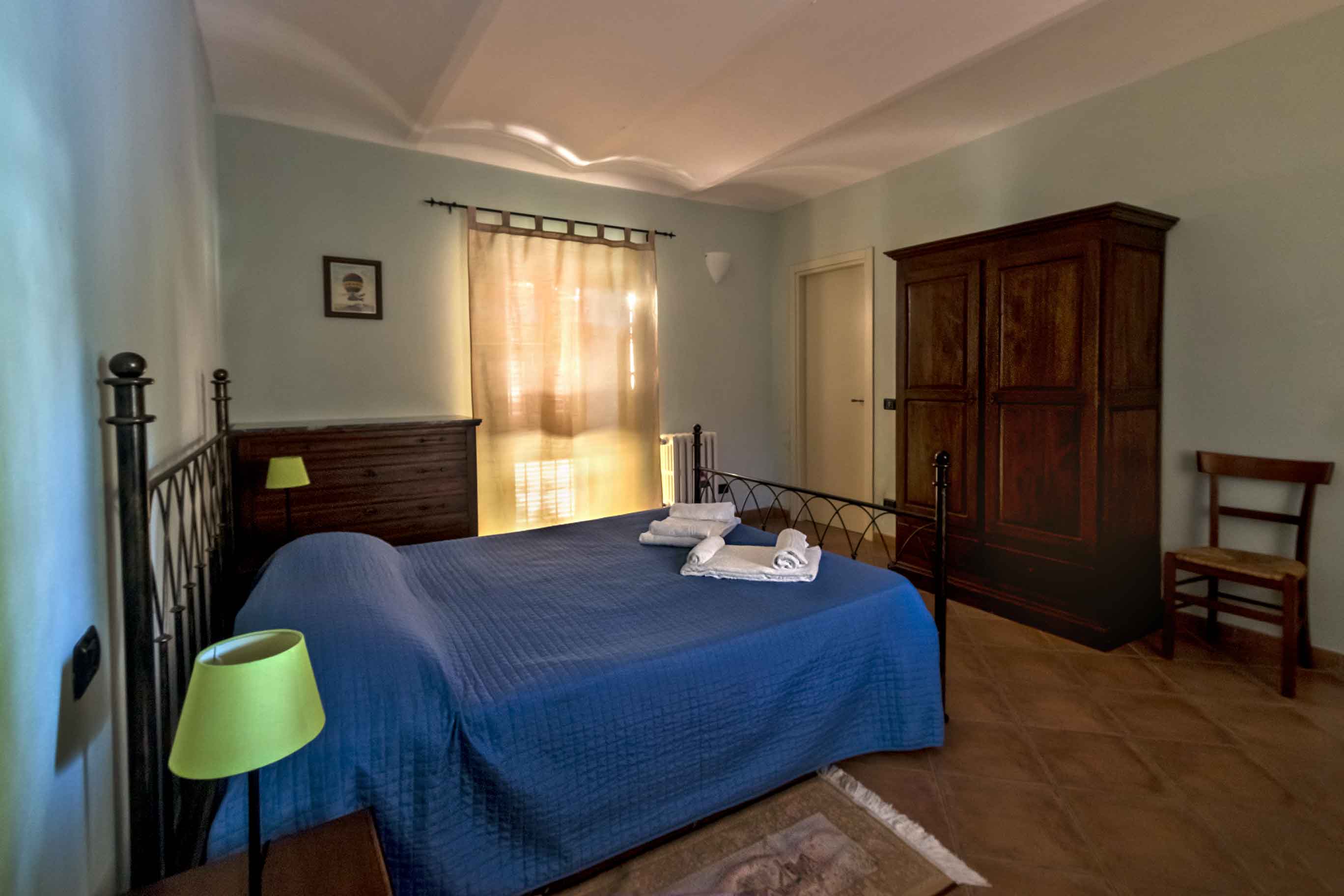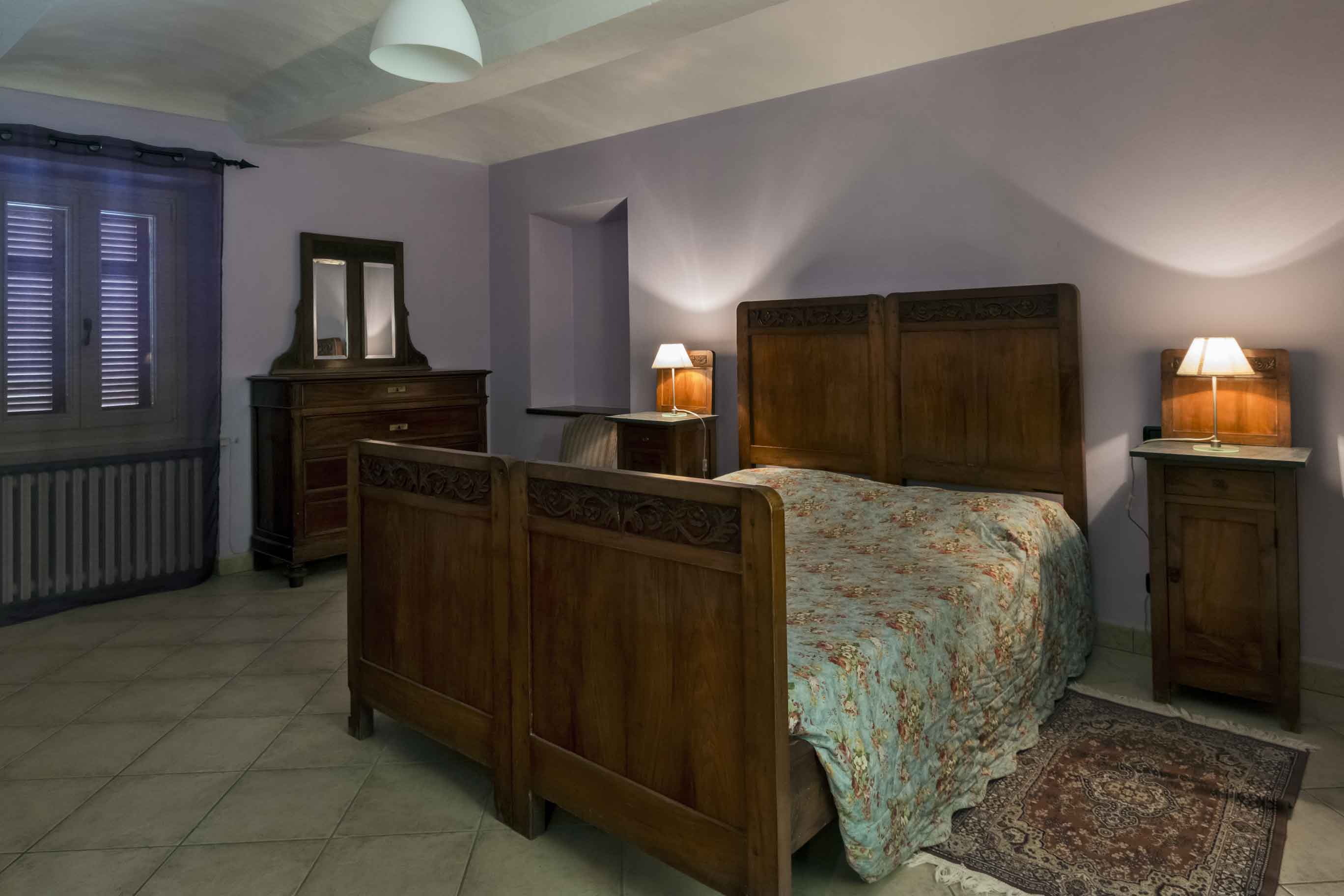 Minimum stay: 1 night
CAMERA MAGGIORANA
Room 20mq, 1 local (2+2 beds)
2 guests
Room only: 80,00€
Bed and breakfast: 90,00€
Half board: 130,00€
2+1/2 extra guests
Room only: 100,00€/120,00€
Bed and breakfast: 115,00€/140,00€
Half board: 175,00€/220,00€
Minimum stay: 1 night
Camera Salvia
Room 18mq, 1 local, (2+1 beds)
2 guests
Room only: 80,00€
Bed and breakfast: 90,00€
Half board: 130,00€
2+1 extra guests
Room only: 100,00€
Bed and breakfast: 115,00€
Half board: 175,00€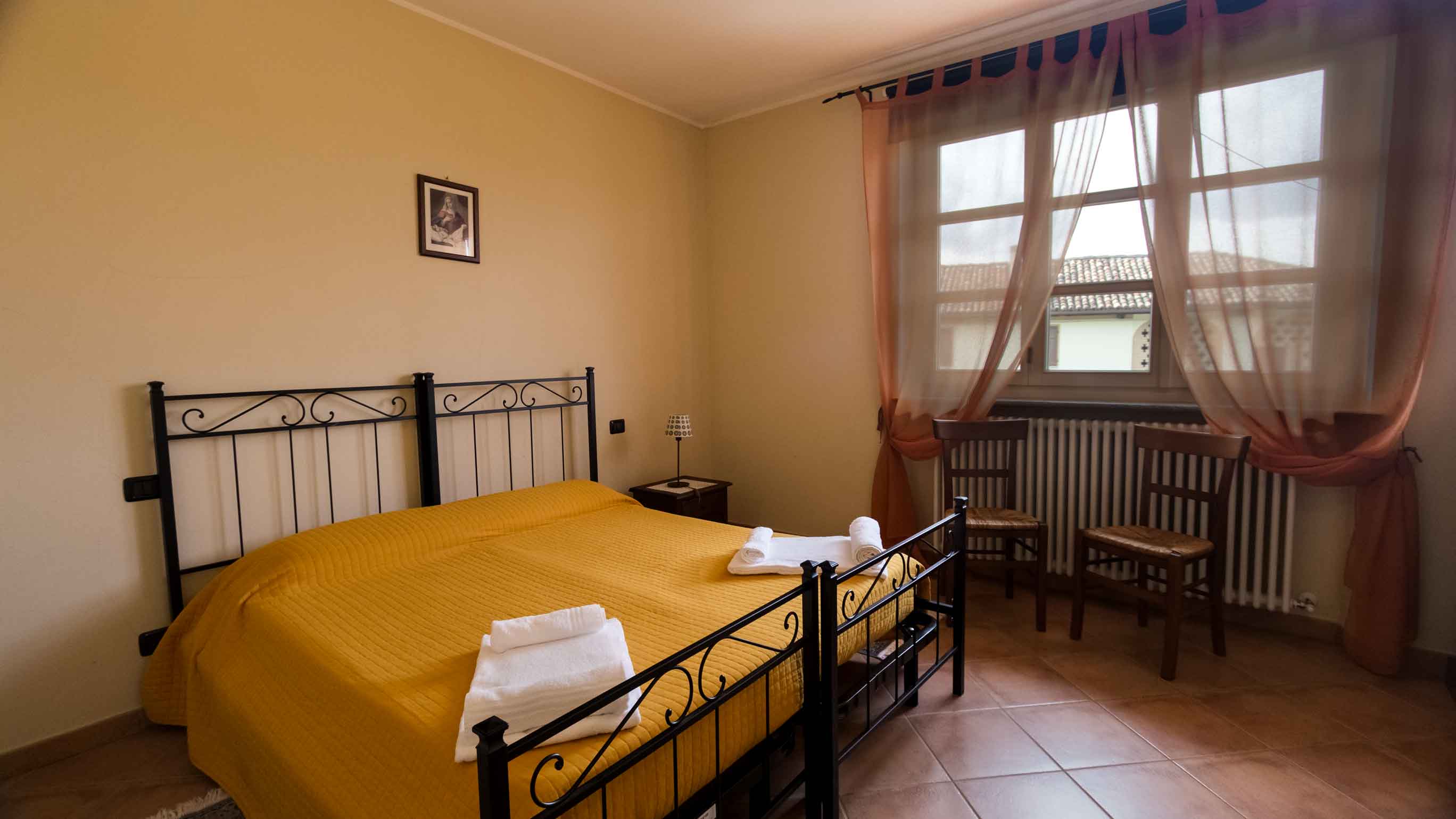 Minimum stay: 1 night
Camera Rosmarino
Room 18mq, 1 local, (2+1 beds)
2 guests
Room only: 80,00€
Bed and breakfast: 90,00€
Half board: 130,00€
2+1 extra guests
Room only: 100,00€
Bed and breakfast: 115,00€
Half board: 175,00€